Conozca al equipo de ChurchEd
Presidente, Universidad de los Reyes
Jon Chasteen es presidente de The King's University y pastor principal de Victory Church, una iglesia de varios campus con sede en la ciudad de Oklahoma. Apasionado por empoderar y equipar a la iglesia local a través de la preparación de líderes siervos semejantes a Cristo, el Dr. Chasteen desea liderar la facultad y la administración de TKU con transparencia y autenticidad. Antes de llegar a TKU en 2018, su experiencia incluía siete años de liderazgo pastoral y seis años de liderazgo administrativo en la educación superior cristiana. El Dr. Chasteen tiene tres títulos obtenidos, incluido un Doctorado en Educación de la Universidad Oral Roberts. Él y su esposa, Michele, tienen la bendición de disfrutar la vida con sus dos hijos, Corey y Jace.
Gerente de ChurchEd
Jason Trottie ha estado en el campo de desarrollo organizacional y de talento durante más de doce años, comenzando a trabajar en el sector corporativo y luego haciendo la transición al ministerio. Jason tiene una pasión por el desarrollo de líderes y la utilización de sistemas para ayudar a cerrar la brecha en el aprendizaje interactivo. Está muy involucrado en misiones y también sirve como voluntario en Gateway Church. Jason asiste a The King's University a tiempo completo y está cursando una Maestría en Divinidad. Él y su esposa, Tana, tienen dos hijos, Josiah y Emma.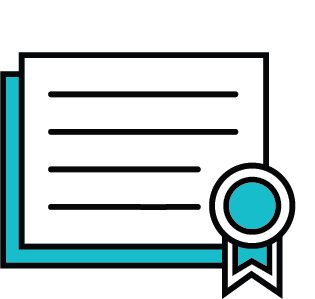 Donde La Iglesia Local Entrena Para Servir
Para los líderes de la iglesia el encontrar tiempo para capacitar eficazmente a su equipo puede ser difícil. Por eso creamos ChurchEd. Con el respaldo de King's University, ChurchEd es una forma flexible y asequible para que los líderes de la iglesia y los voluntarios obtengan certificaciones ministeriales mientras continúan sirviendo en la iglesia local


El contenido de video es atractivo y está lleno de principios bíblicos, consejos prácticos y métodos de ministerio comprobados. ChurchEd es una oportunidad única para recibir capacitación de líderes ministeriales con experiencia de algunas de las mejores iglesias de todo el mundo. ¡Una certificación ChurchEd lo ayudará a crecer espiritual, personal y profesionalmente y, sobre todo, lo ayudará a hacer crecer el reino de Dios!


Si estas buscando crecer en tu área ministerial o necesitas ayuda para capacitar a tu equipo, ¡ChurchEd es para ti!